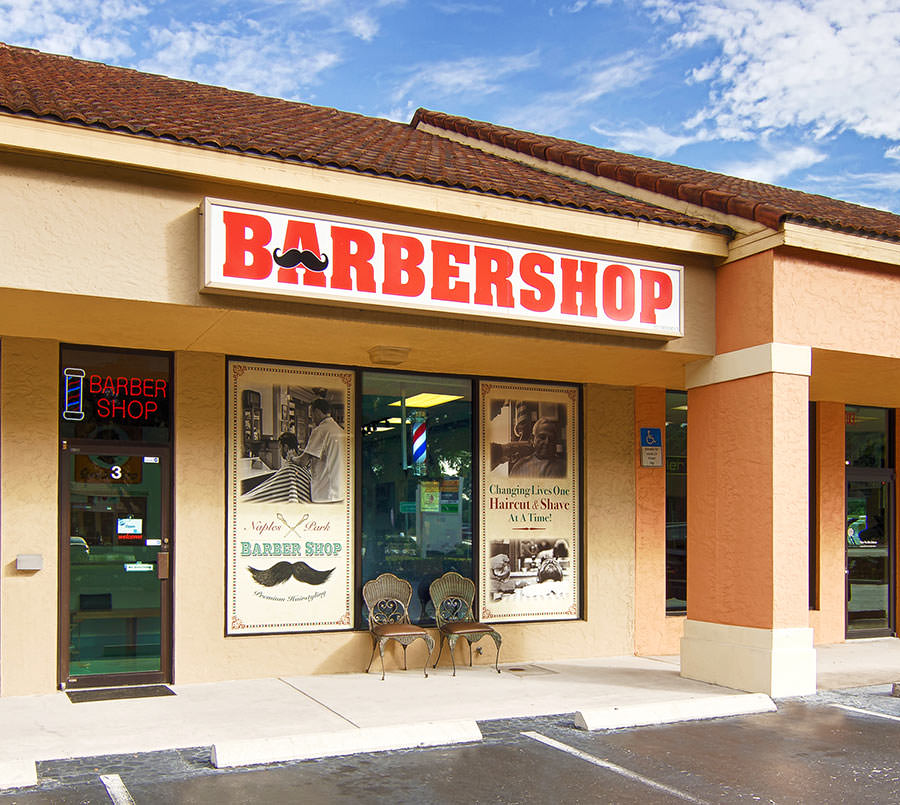 Naples Park Barber Shop is a world class service provider where clients can always come to escape the stresses of life, and rejuvenate their energies, enjoy the camaraderie of their colleagues and friends.
We bring a unique mode of relaxation and fulfillment to the gentleman of the North Naples and travelers passing through. When people are relaxed, comfortable, and happy they have the ability to work harder, concentrate better, feel physically, emotionally, and mentally balanced, and give that happiness back into their homes, workplace, and community. Simply put, our value proposition is that we help our community become a better place to live and work.
Our master barbers are highly skilled, courteous and friendly, we like to create a trusting impression on all clients, and establishing loyalty and return visits. We ensure each visit is a relaxing and memorable experience, so that clients can always depend on our wide range of services and products when they arrive.
The Keys to Success in our business are:
Location: Providing an easily accessible location for clients.
Environment: Providing an environment conducive to giving relaxing and professional service.
Convenience: Offering clients a wide range of services in one setting, and extended business hours.
Reputation: Reputation of the owner and staff as providing superior personal service.